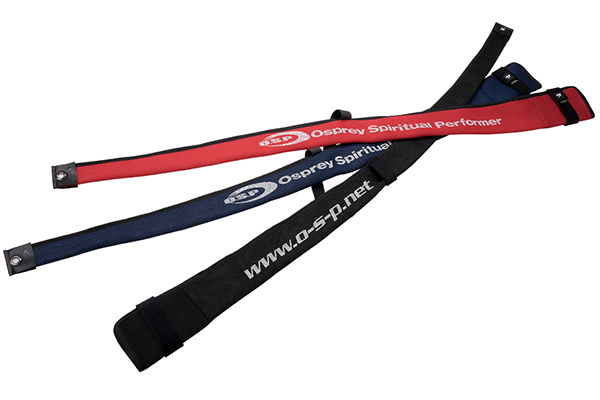 | | |
| --- | --- |
| SIZE | About 140 cm |
| COLOR | Black / red / navy |
| FABRIC | Body (100% polyester) Belt (synthetic rubber) |
Introducing the OSP rod cover that allows you to combine multiple rods. The size is about 140 cm. A wide size rod of 6 to 7 feet class can be stored about 4 to 6 rods (* The number of rods that can be stored varies depending on the blanks diameter and guide size). A body-integrated belt is attached to the center and the entrance. By fixing the rod bundled with the belt at the entrance and tightening it with the belt at the center, the rod does not play in the cover. One point is that the entrance belt has an OSP tag at the tip so that it can be attached and detached smoothly. The body uses a fine mesh material with shock absorption. It reduces the damage of blanks and guides during transportation such as loading and unloading to cars and boats and moving points. It also reduces the stress of popping out small guides. A synthetic rubber sheet is attached to the back of the entrance body. It prevents the rod cover from slipping, cushions when bundling blanks, and reduces / prevents hooks from sticking to the mesh fabric. By sticking to the angler's point of view, it is finished as an item that supports your comfortable fishing.
It is OK to use the OSP rod cover alone, but if you want to bundle it more stably, it is also recommended to use the separately sold "OSP rod belt L".
DETAIL