Tough lake magic bait.

The concept of "catch the big bass" is still applied to this little spinnerbait.
With a silhouette that does not threaten the vigilance of the sleeve and a pick-through performance that can be used by any user, by providing two slits that efficiently grasp the water flow that is only slightly received, tight pitching motion and water presence that creates a strong presence Is realized with this small size.
Shaking the slightly left reaction instinct of the spooked bus, causing an average over from the point that should have been attacked by the light rig, and the power to just uproot the bite from small guys to big guys at high activity Will play an active role as a hidden magic bait.
The "mini broth", which combines the pick-through performance and the good grasp of water at the highest level, expands the range of spinnerbait games as a compact spinner bait that can target big bass and as a versatile lure that can be chosen regardless of location or situation.
BLADE SETTING
*1/4oz does not have "DOUBLE WILLOW / TANDEM WILLOW / TANDEM COLORADO" setting.
ARM FORM&HOOK ANGLE SETTING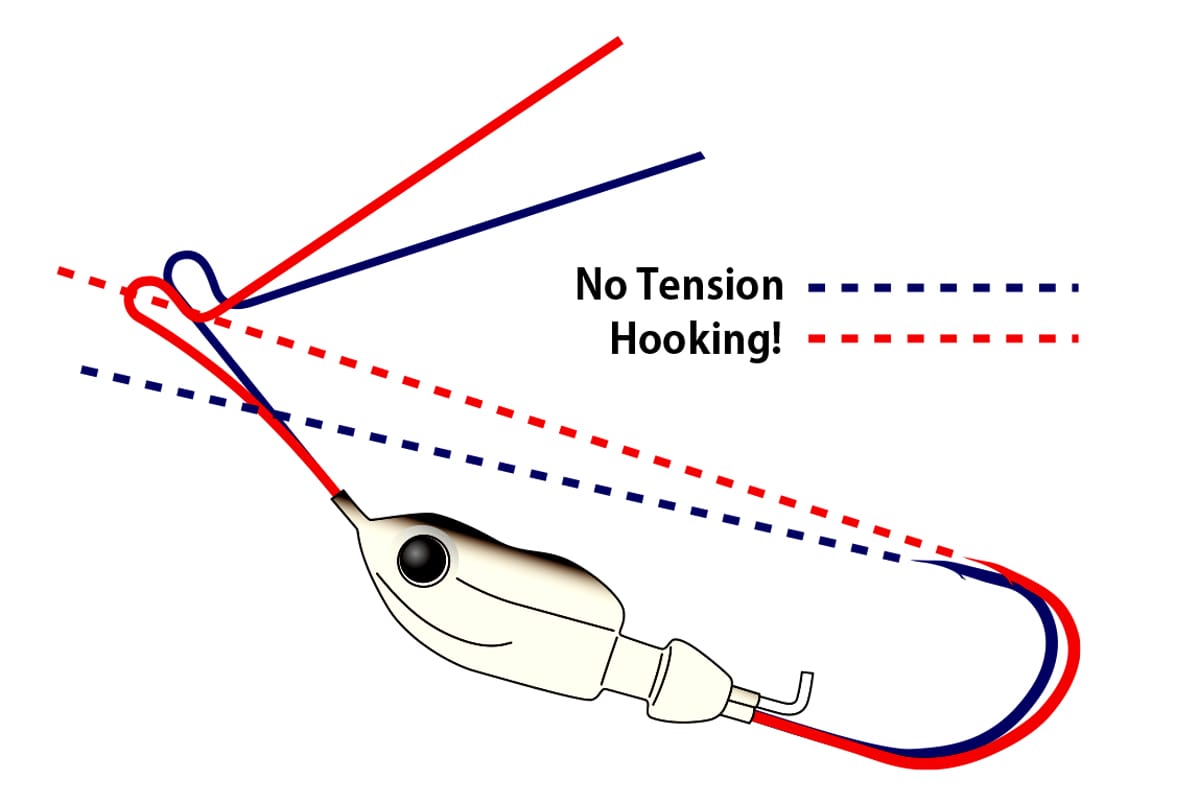 With the shortening of the arm length and the downsizing of the blade size, the best-fit arm form with φ0.9mm high-elasticity wire brings out the unique tight pitch action, and also transmits hooking power directly to ensure a secure hook. It is summarized by the rigidity balance and hook angle that bring up.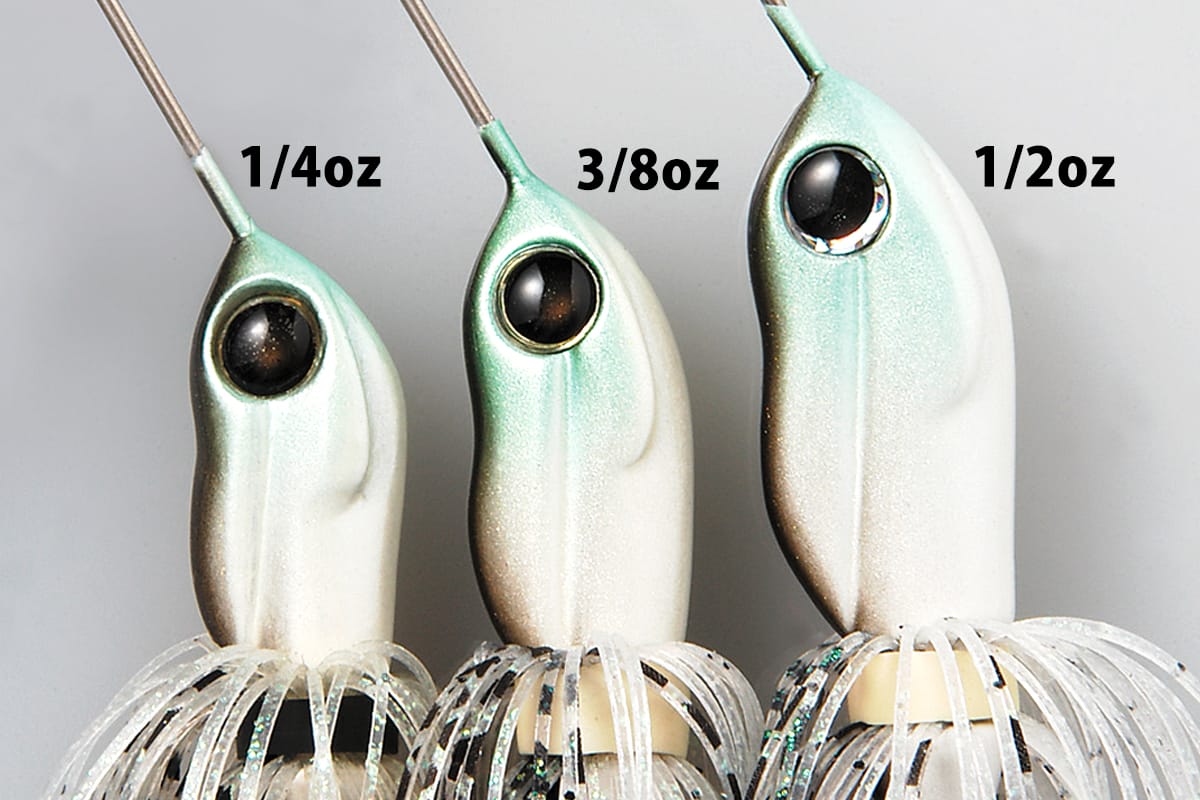 Considering use in fields with many obstacles such as no ponds and rivers, by providing double slits on the vertical flat compact head that pursued pick-through performance, it was difficult for spinnerbait with a small head silhouette to grasp water Thorough pursuit of goodness. With a unique design that efficiently catches a slight amount of water flow and creates vertical shaking, it realizes a tight pitch action while slipping through dust and weeds.
A vertical flat compact head that slips through weeds and bushes and has a high pick-through property.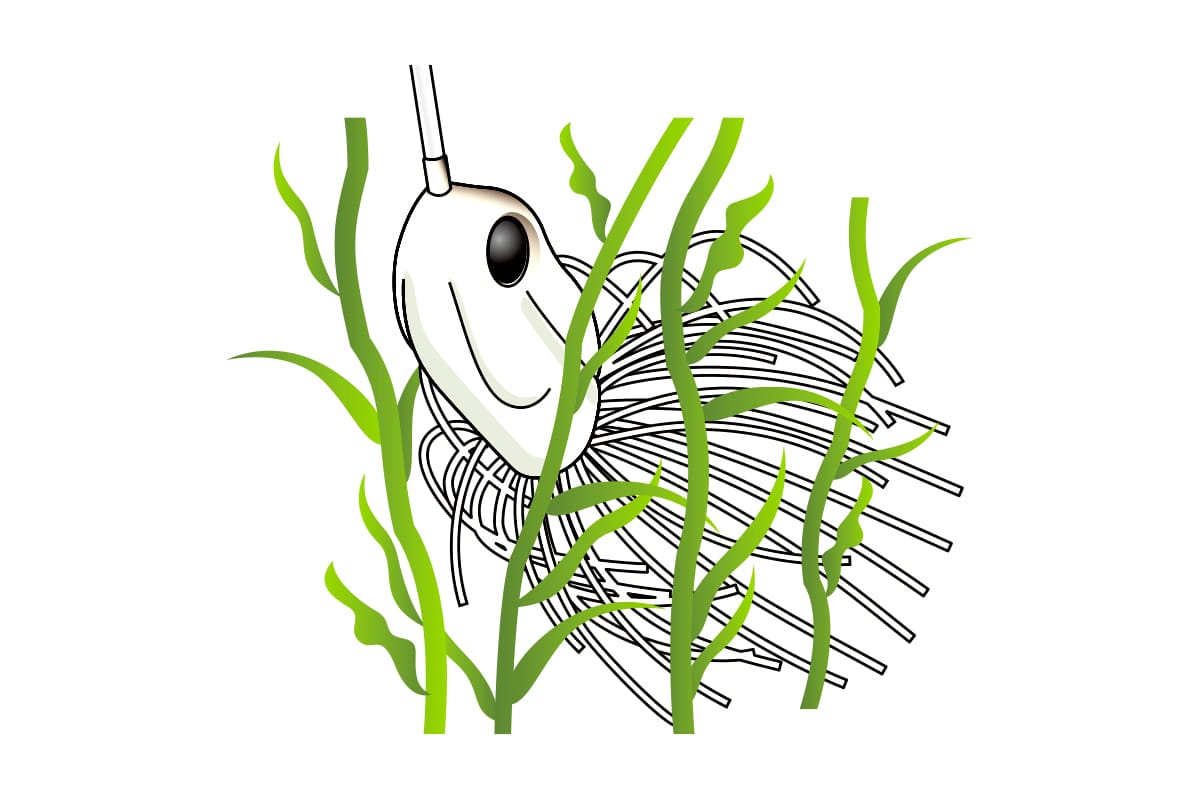 The position setting of the front blades in the double and tandem models brings a sharp vibration by eliminating the pipe spacers that also hinder the vibration and the reliable setup with fixed beads. In addition, a single blade type arm length has been exclusively set to match the blade characteristics of the #3.5 and #4 class, which have higher rotational response.
The short upper arm, which is shorter than the double blade type, resonates the vibration efficiently and transmits it to the head.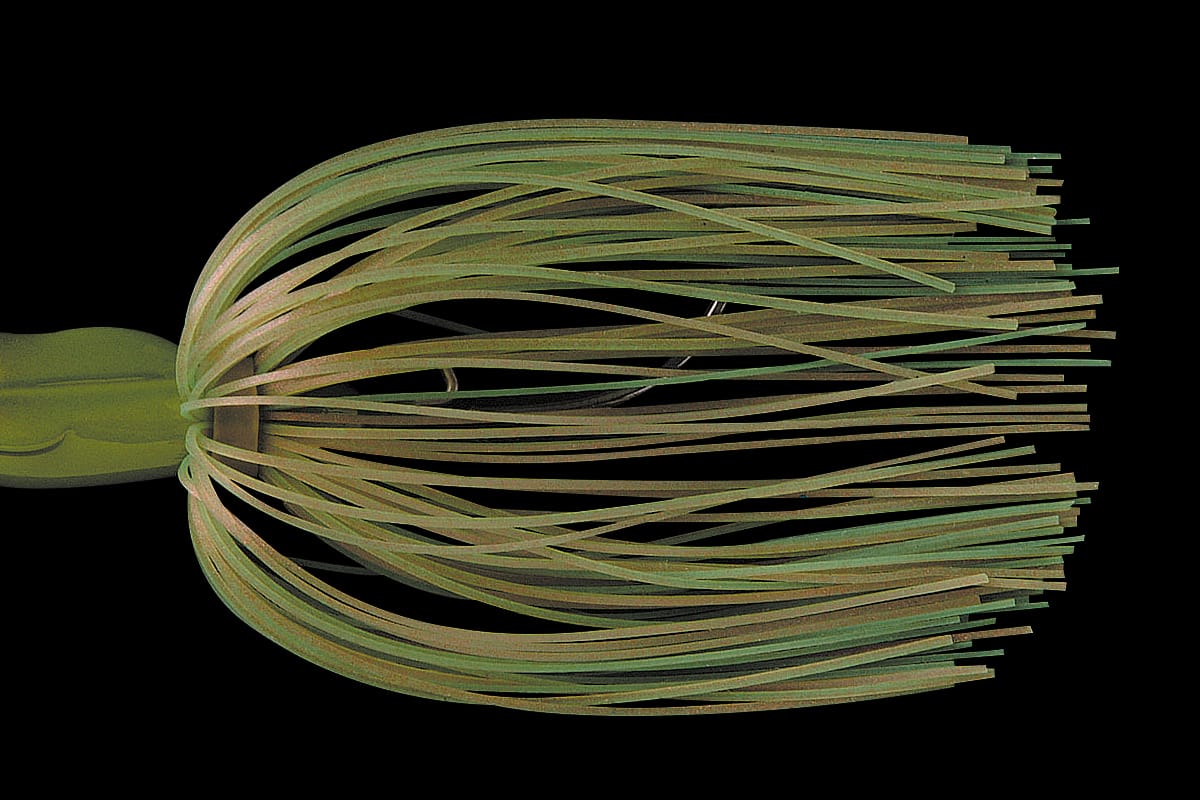 The fine cut silicone skirt specially designed for mini broth produces a fine action without killing the tight vibe and shows a dazzling "flutter".
TRAILER HOLD WIRE&Ex. SHARP CUSTOM HOOK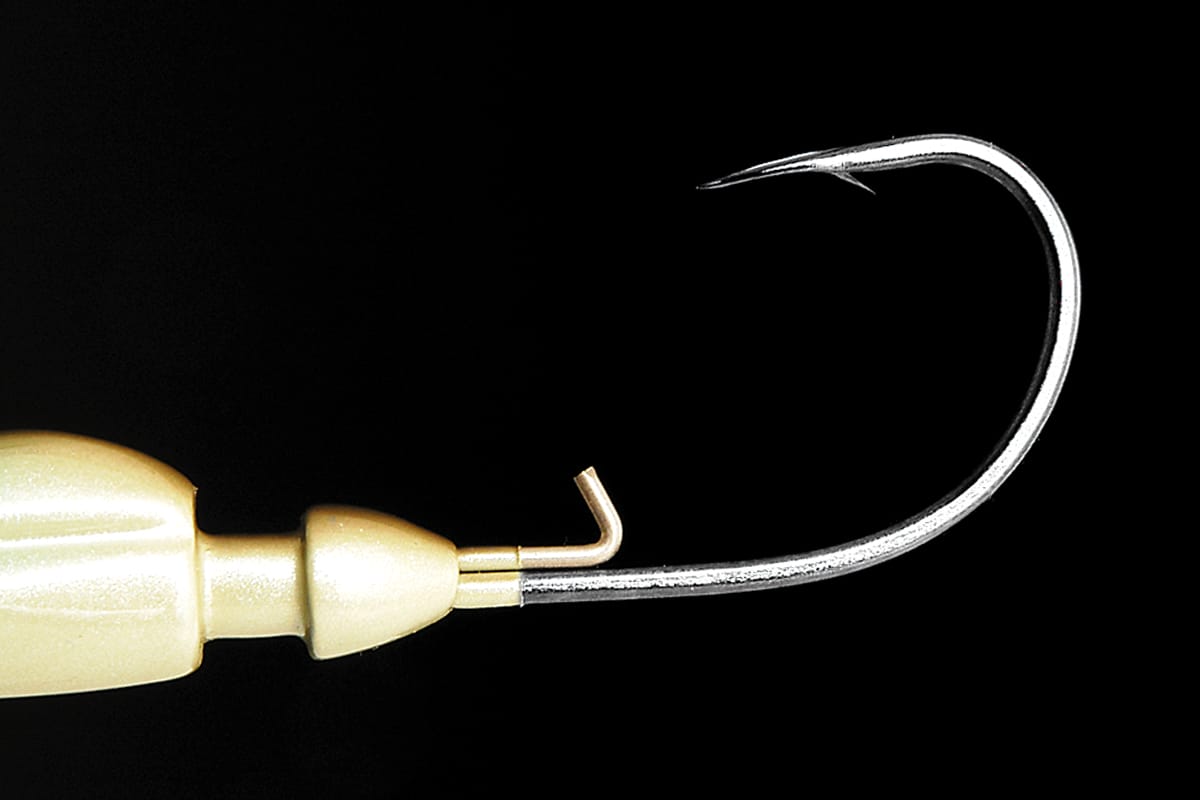 A custom-made narrow vent hook comparable to #3/0 size, which was not available in conventional compact spinner baits, is used. A hook select that takes into account rough fights with unexpected big fish.