EVOKE SHAD –

CRANK BAIT

YPE: SLOW FLOATING

LENGTH: 55.0mm

WEIGHT: 7.8g
Attack type, cold water killer.

In order to change fishing in the low water temperature period more functionally and aggressively, castability, high pitch action, and high straightness at the time of structure contact were emphasized, and a design pursued in detail as if assembling precision equipment ..




An attack-type tight-action shad-type crankbait that reliably fires even under severe conditions where you only have a few chances in a day.
When it is placed in a place exposed to direct sunlight, in a car, or in a hot spot such as a tackle box during fishing, it may be damaged by deformation or cracking due to expansion of the air chamber due to the difference in outside temperature.
Be especially careful when storing the plug, as the temperature rise during the summer is especially important. Please note that careless damage cannot be guaranteed.
Body shape & weight setting

Perfectly polished, stress-free design.
The slim shape of the body allows for high-pitch action and an excellent balance design that creates a stable flight posture, and a magnet center of gravity movement system that provides unrivaled operability. It enables high castability that allows you to release to the point you are aiming for, and stress-free long casting that can reach spots you could not reach before.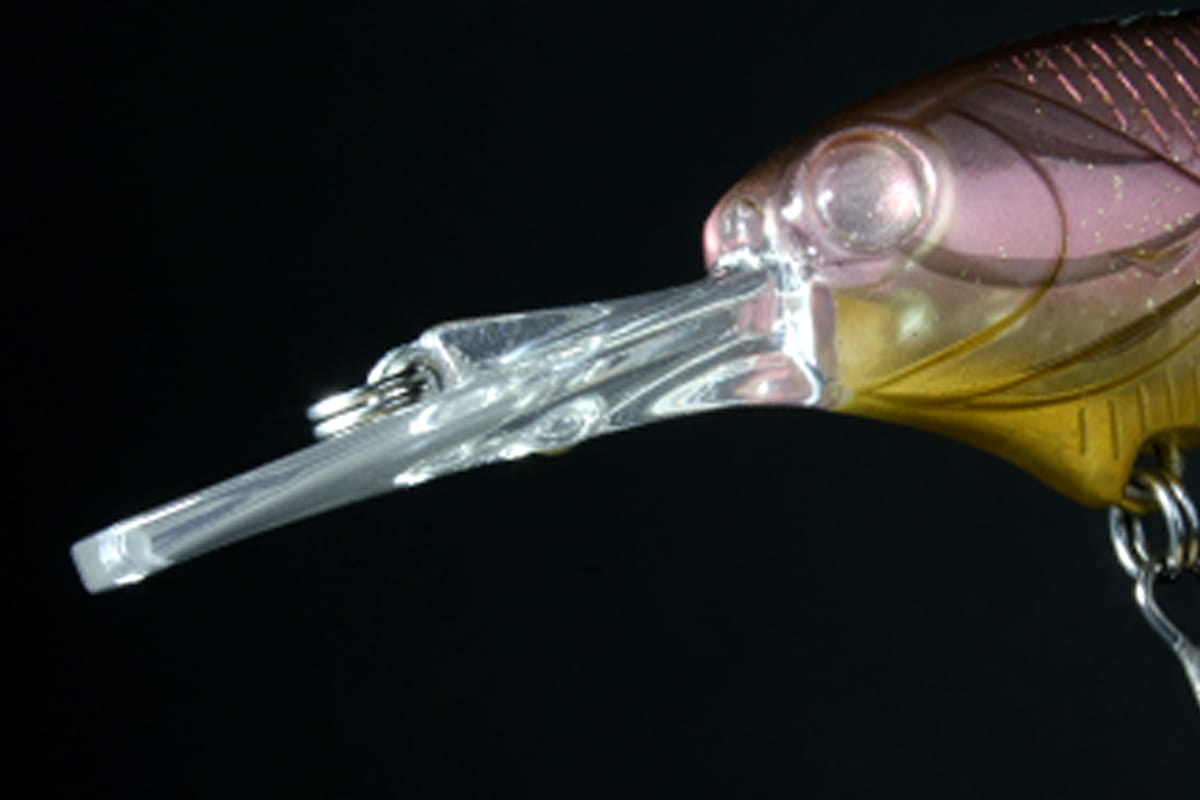 In addition, the tip of the lip is purposely designed to be thick in order to prevent the lip from being scraped and the action pitch from changing even when it is used hard to make the lock cover come into contact with it.
It is no exaggeration to say that maintaining concentration throughout the day is directly linked to fishing results.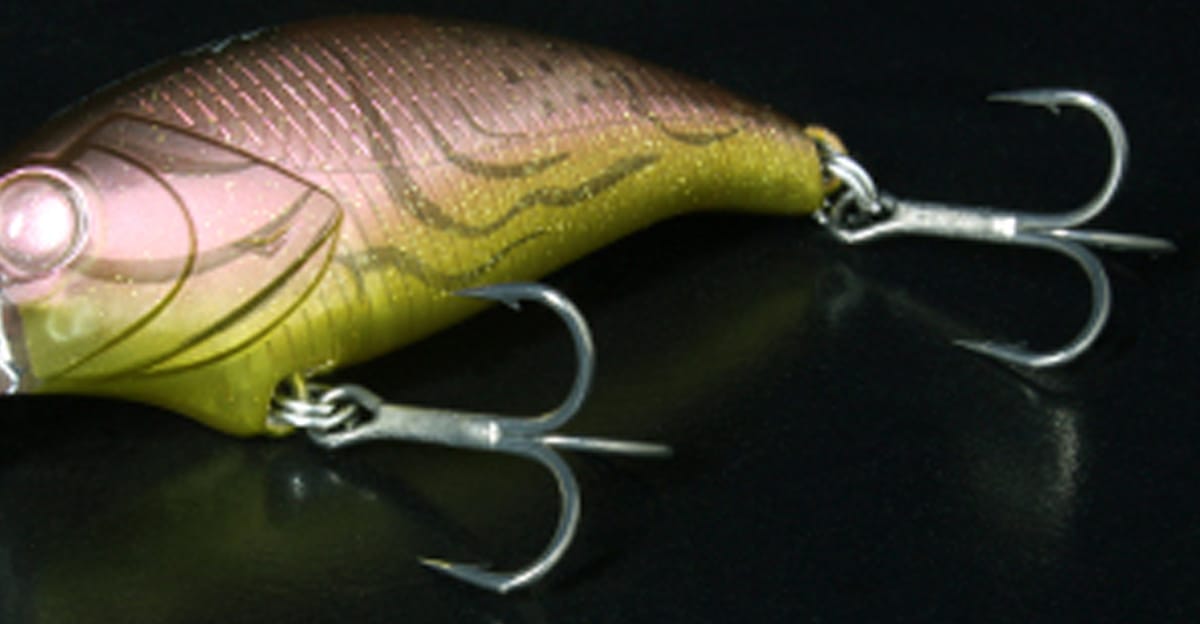 Adopted Ryugi Piastreble #7.
It adopts the thick axis piertreble #7, which is unusual in the same class, to catch the attack of the big bass and make sure the valuable bite in the low water temperature period is mono.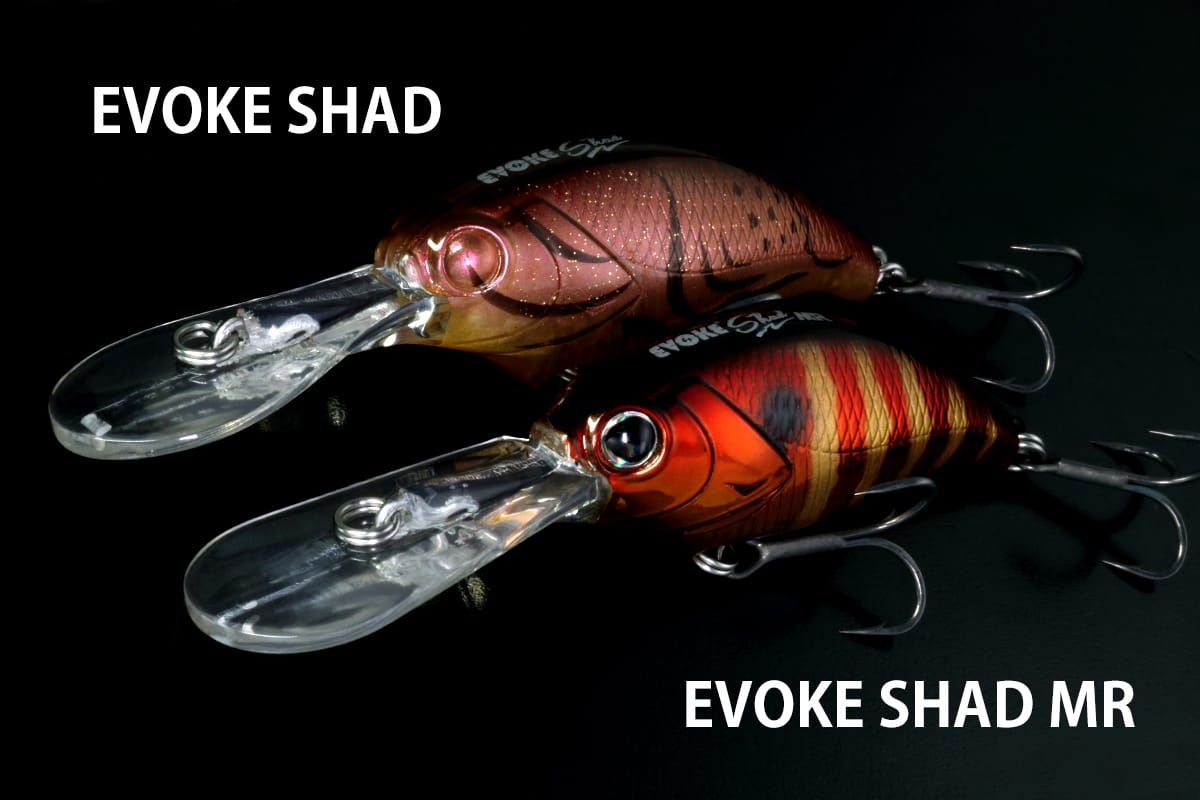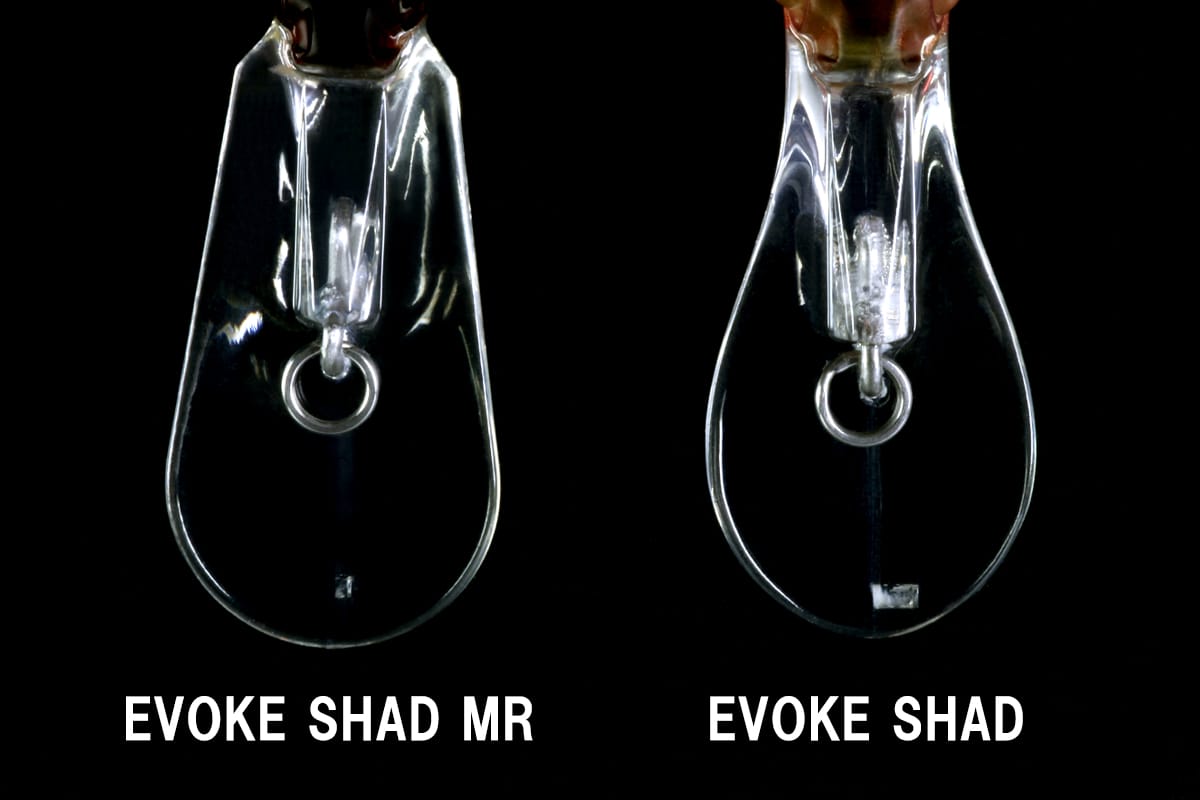 ■ EVOKE SHAD
DIVING RANGE: LINE10lb 1.2m/LINE12lb 1.0m
High-pitch action and high straightness to obstacles that transform even a poor cover into an attractive cover.
When contacting a lip wrap or tetra that is the main structure in the low water temperature period, even if it can not be carried into the bite because it is overlooked unless it is a high-speed retrieve, it immediately regains its posture immediately after avoiding obstacles so as to bite into the cover and goes straight ahead again You can contact many structures by continuing the action to move to the next structure by sex.
High pitch action, which can be said to be an essential condition for the low water temperature period, is compatible at a high level.
■EVOKE SHAD MR
DIVING RANGE: LINE10lb 2.0m/LINE12lb 1.8m
2m A quick approach to a productive zone with a range.
The "MR" body, which is set to steeply penetrate the productive zone of the 2m range, has been redesigned from the weight balance, with a higher pitch, tighter action, and delicate and strong water bite for slow retrieve from medium speed. However, it is another form of low water temperature shad game that enables tracing as if you carefully lick the structure.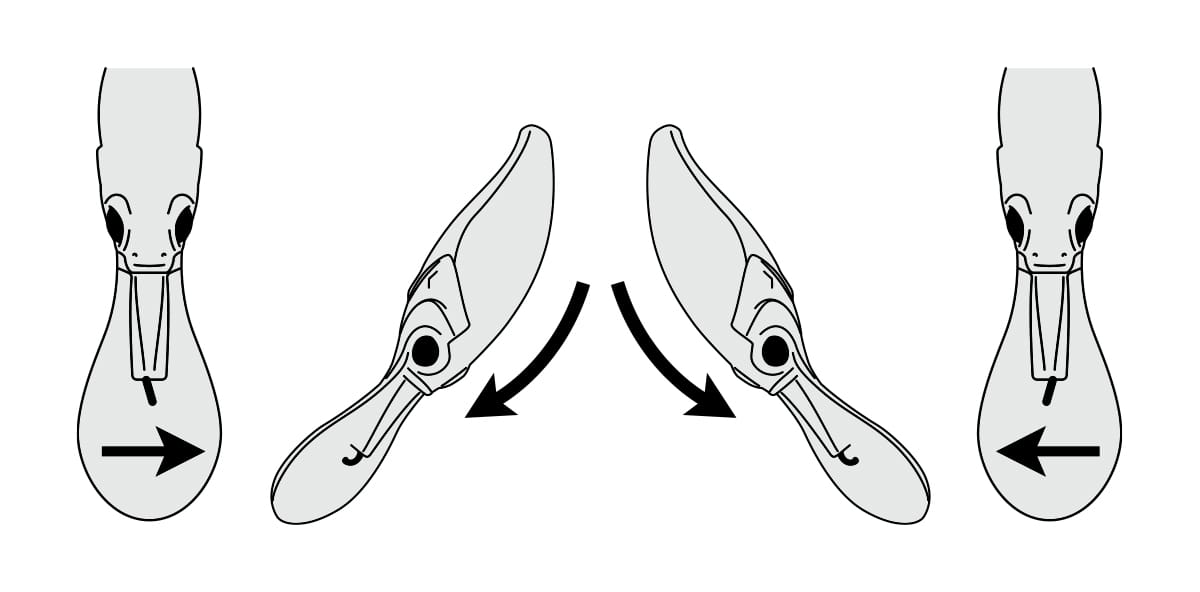 We meticulously check and ship it, but we recommend True Tune in order to make full use of the lure's performance.
When swimming to the left, move the eye to the right, and to swim to the right, move the eye to the left. Use pliers to make adjustments while watching the condition.